Canada's entrepreneurial ecosystem received a significant boost this week, when the the Cross-Border Angels organization created their third Catalyst group in the City of Brampton. Being the second fastest growing city in the nation, and the youngest city in the nation by average age, Brampton is a dream destination for entrepreneurs and investors alike. The CBA Catalysts are a group of founders, venture capitalists, and industry experts whose goal is to come together to help build up this ecosystem, and allow start-ups to grow and prosper.
On June 21, 2018, CBA hosted their kickoff event for this group at Brampton City Hall, to provide preliminary information and begin to accept applications for the group. Rogue co-founders, Suraj and Reetu Gupta, were chosen as the evening's keynote speakers, and drew a standing room only crowd as they spoke about their experiences being a Canadian VC firm.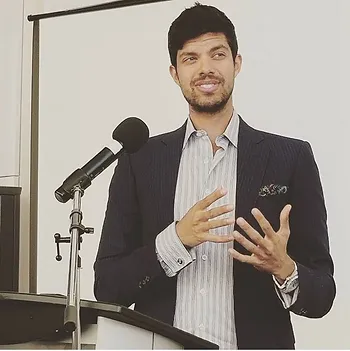 Suraj Gupta spoke about his family journey into the start-up world, and talked about the importance of supporting female, immigrant, and visible minority founders, who collectively attract less than 10% of venture capital funding.
Reetu Gupta gave an inspiring talk on her story of a being a female leader in male-dominated industries and the importance of spirituality.
The event was an unprecedented success, and shined a spotlight on Brampton's potential to foster a strong, start-up community.
The Guptas don't plan on stopping there, however, as they would like to bring together groups of Catalysts in other Canadian cities, especially in Toronto.
"Toronto has all of the pieces it needs to become a global tech-hub and ecosystem – a fantastic educational system, passionate founders, a myriad of industry experts, and strong sources of venture capital. Although the city is well on its way in receiving the global recognition it deserves, the CBA Catalysts could prove pivotal in mobilizing these resources and bringing them together." says Suraj.